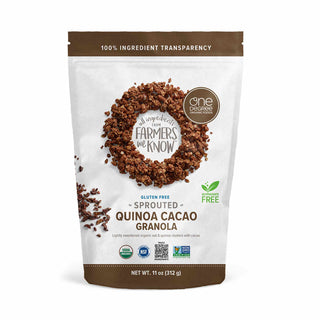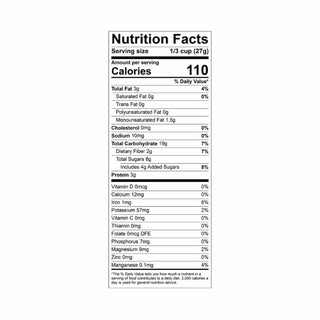 One Degree Sprouted Oat Granola - Quinoa Cacao, 312g
The wholesome goodness of this delicious granola starts with sprouted oats, a rare treat for breakfast. Next we add pure cacao and a remarkable ancient grain, sprouted quinoa.

Ingredients: Sprouted gluten-free organic oats, organic cane sugar, organic brown rice syrup, sprouted organic brown rice, organic sunflower oil, sprouted organic quinoa, organic cacao powder, unrefined salt, tocopherols (Vitamin E).
Add To Wishlist