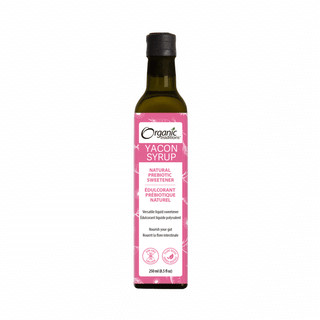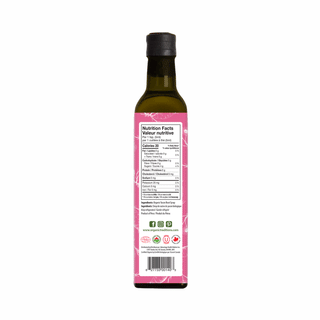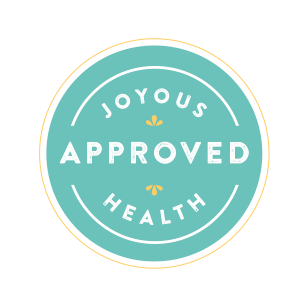 Organic Traditions Yacon Syrup (Low Glycemic Prebiotic Sweetener), 250ml
Yacon Syrup is a healthy substitute for other conventional sweeteners such as sugar, honey, agave and maple syrup. Not as sweet as conventional sugar, Yacon Syrup has a delicately sweet, floral taste. There are no additives, colorants, flavours or additional sweeteners added, just 100% pure yacon syrup.

Why you'll love it
Organic Traditions organic yacon syrup is a low glycemic, healthy sweetener, low in sugar.

Packed with fructooligosaccharides aka FOS.

Contains indigestible carbs allowing it to pass through your blood stream without causing any significant spikes on your blood sugar levels.

Packed with prebiotics to help nourish your gut microbiome.

Low carb and keto friendly yacaon syrup, perfect for the keto diet and diabetics.

Similar in taste to maple syrup and molasses.

The best yacon syrup from Peru.
How to use it
Use as you would honey or maple syrup.

Sweetened your smoothies, coffee, tea, elixirs, lattes, desserts and more.
Ingredients: Organic Yacon Root Syrup.
Add To Wishlist