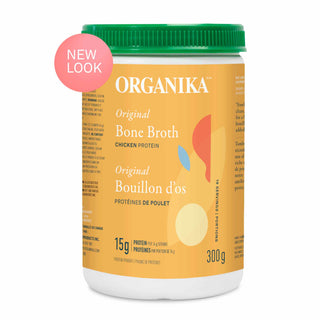 Organika Bone Broth Chicken with Turmeric & Black Pepper, 300g
Add this clean, single-ingredient broth powder to your kitchen arsenal for a high protein, high collagen alternative to conventional bouillon. Sourced from cage-free USA chickens, free from added hormones, antibiotics, heavy metals and pesticides.

Ingredients: Chicken Bone Broth, Turmeric, Black Pepper.
Add To Wishlist