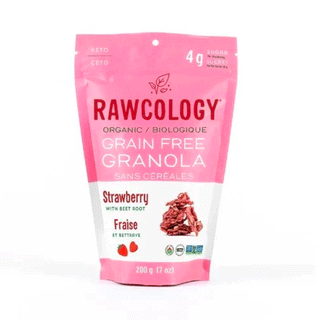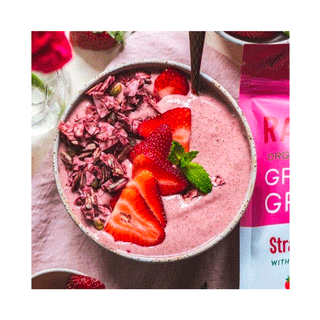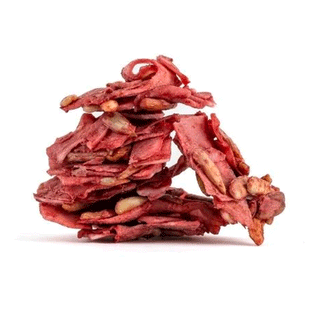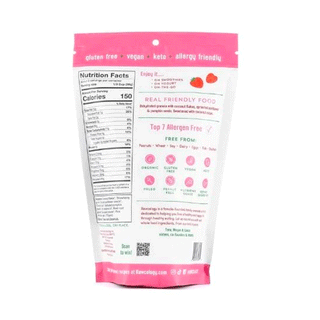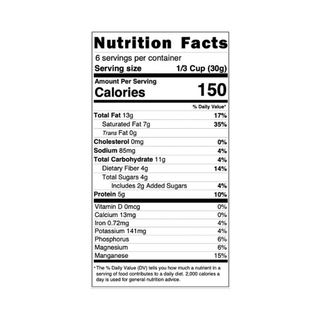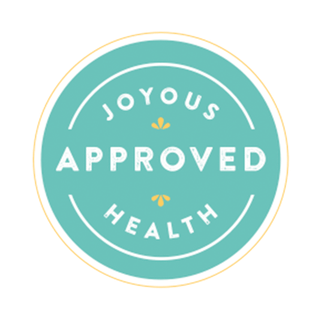 Rawcology Organic Strawberry With Beet Root Granola, 200g
Rawcology's Strawberry with Beet Root Grain Free Granola is bursting with strawberry sweetness but contains no artificial sweeteners! This is the perfect berry tasty breakfast, snack or dessert with crunch and gluten free goodness.  This keto granola feels like an indulgence, all while being gluten-free, allergen-friendly, and infused with nutrients and antioxidant superfoods.

Functional ingredients: Superfood ingredients include beet root, coconut flakes, and sprouted pumpkin seeds. Beet root is a fantastic source of antioxidants, folate and potassium, great for maintaining a healthy body, while our granola's coconut flakes and sprouted pumpkin seeds help you meet your daily fiber and protein needs. Sweetened with organic coconut sugar there are only 4 grams of natural sugar per serving, making this a great low-sugar snack and breakfast. As with all their organic and gluten-free granolas, it's dehydrated at low temperatures for optimal nutrition, crunch, and flavour.
Complete your meal or snack wisely: Enjoy their granola for breakfast, on-the-go, or for your midday hunger-busting snack. Add to smoothies, yogurt, or your milk of choice!
Rawcology's allergen free guarantee: Always organic, their products are manufactured in their dedicated facility free from the top eleven allergens, including peanuts, tree nuts, sesame, milk, eggs, gluten, mustard, crustaceans, fish, soy, and sulphites.
Ingredients: Coconut flakes*, Strawberry puree*, Sprouted sunflower seeds*, Coconut sugar*, Sprouted pumpkin seeds*, Virgin coconut oil*, Beet root powder*, Flax seed powder*, Pink Himalayan salt. (*Organic). 
Add To Wishlist