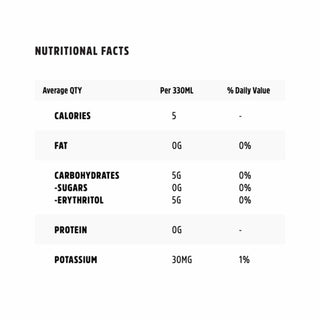 Remedy Organic Kombucha - Cherry Plum, 4x330ml
Your all-time favourite, all grown up. Delicious and nutritious lip-smacking goodness in a bottle. No sugar. No Nasties. Just REAL kombucha made the old-school way, brewed over 30 days. Remedy Raspberry Lemonade is a nostalgic childhood flavour upgraded to an all-natural kombucha with no sugar, naturally. This guilt-free, no-sugar fizzy drink is safe for kids and allergen-free.

Ingredients: Raw kombucha [carbonated water, raw sugar*, black tea, green tea, kombucha culture (bacterial and yeast culture)], hibiscus, erythritol, raspberry extract, lemon juice, stevia leaf extract. *No sugar remains after Remedy's traditional long-aged fermentation.
Please note: we can only ship up to 6 cases of beverages of any kind in your order. Orders containing more than 6 cases will not be honoured due to weight restrictions.
Add To Wishlist