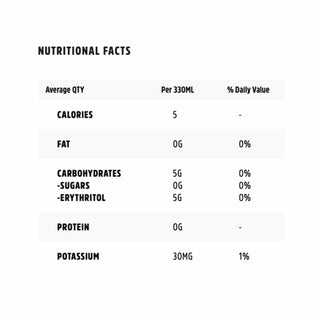 Remedy Organic Kombucha - Mango Passion, 4x330ml
Oh my mango! Fragrant, fruity, smooth and deep with a pinch of passionfruit. This delicious mango passion drink is true to fruit, fresh as with all natural flavour. Smooth and sweet (minus the sugar) with a hint of passionfruit tang. This Remedy Kombucha flavour will make your mouth water.
Ingredients: Certified organic raw kombucha (sparkling water, wild kombucha culture, black tea*, green tea*), natural sweeteners (erythritol* and steviol glycosides*), natural mango flavour, natural passionfruit flavour, natural lemongrass flavour, lemon juice*.
Please note: we can only ship up to 6 cases of beverages of any kind in your order. Orders containing more than 6 cases will not be honoured due to weight restrictions.
Add To Wishlist