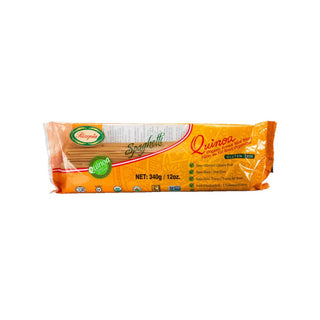 Rizopia Organic Brown Rice & Quinoa Spaghetti, 340g
Whether you prefer yours with meatballs, seafood, carbonara sauce, chili or tomato, you can cook and enjoy their gluten-free, healthy and very tasty wholegrain pasta any day of the week! Indulge in Rizopia's special line of products with sophisticated flavour offerings that use the richest ingredients to create a flavour experience so good, it'll take your regular recipes to a whole new level! Re-discover the pasta tradition in a simple, real, wholesome way.
Ingredients: Organic Brown RIce.
Add To Wishlist