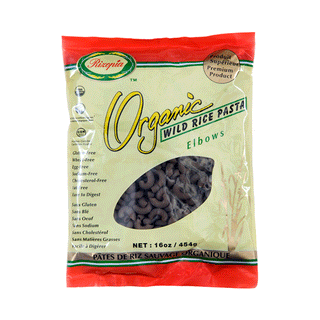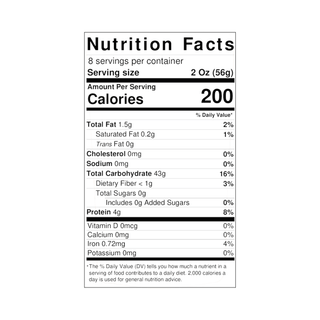 Rizopia Organic Wild Rice Elbows, 454g
Macaroni pasta, is made up of small hollow tubes ideal for holding tasty Italian sauces. Everyone loves a traditional macaroni cheese but these little elbows are also perfect for cold pasta salads in picnics and lunches.

A highly versatile shape that can be baked in hot dishes, or be mixed in cold pasta salad. Elbow will be the perfect ingredient for your next party dish.

Rizopia provides the safest, tastiest, high quality gluten-free rice pasta line in the industry, all of which are made with great respects to the taste and the tradition of the 'Al Dente' Italian tradition. 
Gluten free

Wheat free

Fat free




Trans fat free

Saturated fat free




Sodium free

Cholesterol free

No added preservatives




Easy to digest 




Kosher certified

Made in Canada



Ingredients: Organic wild rice, organic brown rice and water
Add To Wishlist