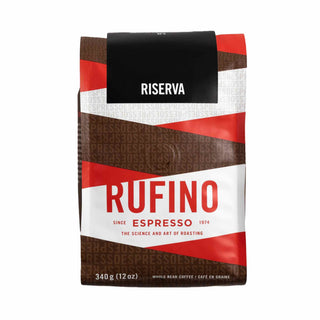 Rufino Riserva Espresso (Whole Bean), 340g
Intense aroma and taste. Notes of ripe fig and toffee with a buttery finish. Exceptional persistence in milk.
Proudly located in the Greater Toronto Area in Vaughan, Ontario. Rufino is a family-run roastery focused on sustainably producing the high quality, best tasting RUFINO espresso and drip coffee.
Add To Wishlist