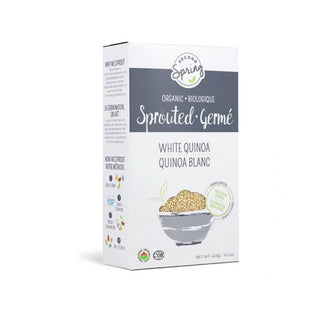 Second Spring Organic Sprouted White Quinoa, 400g
Organic sprouted quinoa is high in protein and essential nutrients. It is quick and easy to cook and adds nutritious benefits to any meal! Enjoy in your favourite warm or cold salad, breakfast porridge or warm dish.  Sprouting quinoa aids in digestibility and reduces bitterness. It also reduces the cooking time to just 10 minutes!
Ingredients: Organic Sprouted White Quinoa.
Add To Wishlist