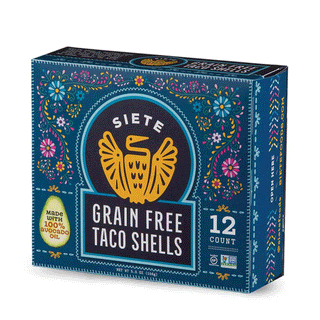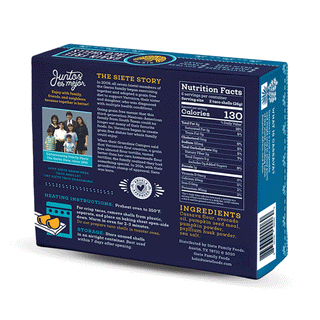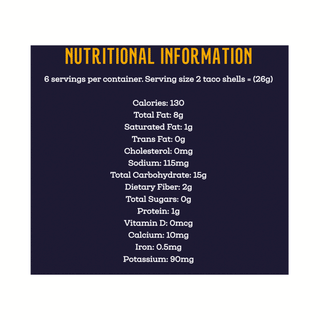 Siete Grain Free Taco Shells, 12 Count
We heard you: it's time to shift gears, take a U-turn, and arrive at the new, grain free taco shell. The texture, the crunchiness, the savoury aroma, and everything loveable about hard taco shells, but with fine-tuned ingredients (cassava, pumpkin, and avocado oil), so you can still feel good firing on all four cylinders.
Siete's new shells are the ideal vehicle for your favourite taco fillings—carne asada, pico de gallo, cotija cheese, verduras verdes! Think of it like a merge between our family Astro Van and the newest electric car; the birth of the practical, snazzy, fits-all-the-goods and emits-only-goods automobile. Perfect for getting la comida on the road, with no backseat dinner-drivers or snack stalls to speak of.
Siete taco shells are paleo, vegan, grain-free, gluten-free but not flavour free!
We recommend heating up your taco shells in the oven to 400°F for 2-3 minutes for an additional crunch! Go on, get crunching.
Ingredients: Cassava Flour, Avocado Oil, Pumpkin Seed Meal, Pumpkin Powder, Sea Salt, Psyllium Husk Powder
Add To Wishlist