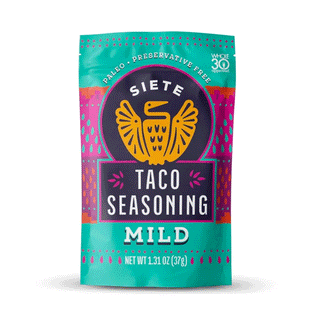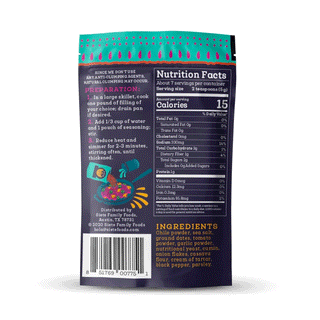 Siete Mild Taco Seasoning, 37g
When it comes to taco night, are you the type of person who likes to "take a walk on the mild side?" If so, this Mild Taco Seasoning is for you! Siete dialed down the heat so they could amp-up the flavour. Created with a delicate blend of tomato, garlic, chili, and cumin, we think you'll find this one suits you just right.
Ingredients: Chile Powder, Sea Salt, Ground Dates, Tomato Powder, Garlic Powder, Nutritional Yeast, Cumin, Onion Flakes, Cassava Flour, Cream of Tartar, Black Pepper, Parsley Powder.
Add To Wishlist