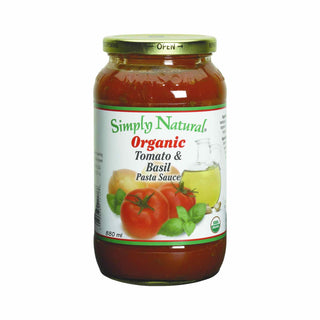 Simply Natural Organic Tomato & Basil Sauce, 880ml
Rich tomato flavour fuses with the unique taste of basil to create a one-of-a-kind pasta sauce like no other! Made from only the finest, natural & organic ingredients, this pasta sauce is a great way to add some flavour to your next pasta dish!
Ingredients: Organic Tomato Puree, Organic Tomatoes, Organic Basil, Organic Soybean Oil, Salt, Organic Chopped Onions, Organic Garlic Powder, Organic Oregano, Organic Chopped Garlic.
Add To Wishlist