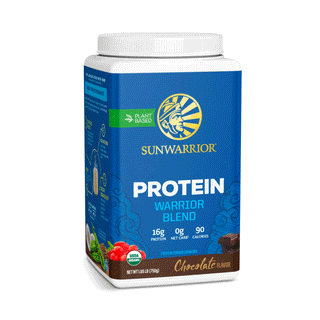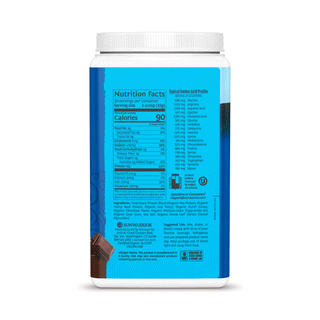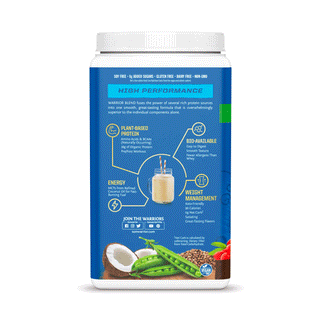 Sunwarrior Organic Warrior Blend Protein - Chocolate, 750g
Warrior blend fuses the power of several rich protein sources into one smooth, great-tasting formula that is overwhelmingly superior to the individual components alone. Medium-chain triglycerides from coconut work synergistically with the other ingredients to create a unique vegan protein exceptionally rich in amino acids and BCAAs. Demand more from what fuels your active life! Demand a protein designed for the Active Warrior in you!

Mix, Shake, or Blend 1 scoop with 10 oz of your favourite beverage. Consume pre or post workout to give your muscles the nutrients it needs to grow.
Benefits
USDA Organic Certified, 15 to 19 Grams of protein per scoop (varies by flavour), Complete Amino Acid profile with 6 grams of BCAA'S per serving, Build and repair lean muscle, Energizing MCTS, Bio Available, Helps Support a healthy body mass index, Keto Friendly, Satiating and Great tasting flavours
Ingredients: Proprietary Protein Blend (Organic Fermented Pea Protein, Organic Hemp Seed Protein, Organic Goji Berry), Organic Dutch Cocoa, Organic Chocolate Flavour, Organic Medium-chain Triglycerides Oil (Coconut Oil, Acacia Gum), Organic Guar Gum, Sea Salt, Organic Stevia Leaf Extract (Steviol Glycosides).
Add To Wishlist