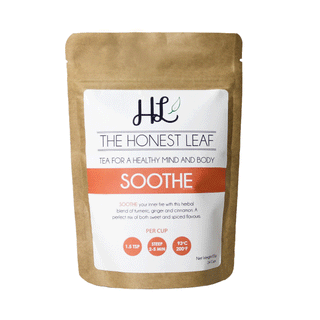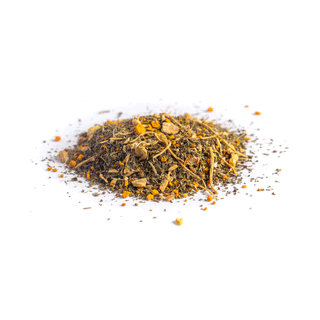 The Honest Leaf Tea - Soothe (Anti-Inflammatory), 85g
**CAFFEINE FREE**
Benefit: Turmeric, ginger and cinnamon are key ingredients that help to support healthy bones and joints. This tea is a one stop shop for all of your health goals. 
Flavour: A spiced earthy blend with a hint of sweetness.
Ingredients:  Organic Tulsi tea, organic turmeric, organic ginger, organic cinnamon, Canadian ginseng, organic stevia leaf, organic coconut extract. ​
For educational purposes only. This information has not been evaluated by the Food and Drug Administration.This information is not intended to diagnose, treat, cure, or prevent any disease.
Add To Wishlist