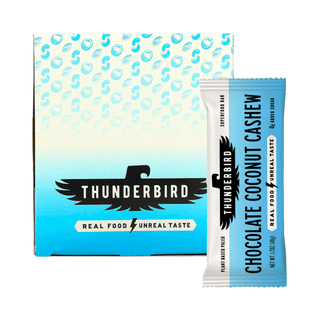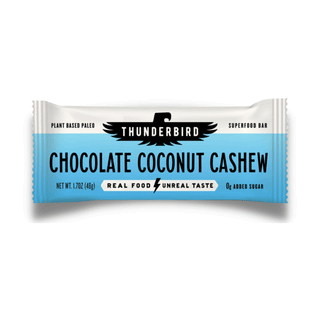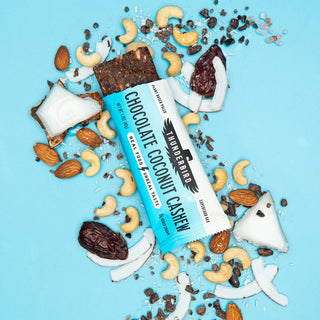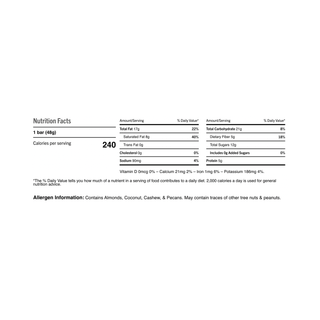 Thunderbird Real Food Bar Chocolate Coconut Cashew, 12x48g
Envision yourself on a beach. Palm trees are swaying in the breeze and upbeat music is playing in the background. That is how Chocolate Coconut Cashew tastes. The perfect harmony of tropical coconut, rich chocolate and a nutty crunch come together to delight the palate.

Ingredients: Dates, Almonds, Coconut, Cashews, Cacao, Extra Virgin Coconut Oil, Himalayan Pink Salt, Pecans.
Add To Wishlist