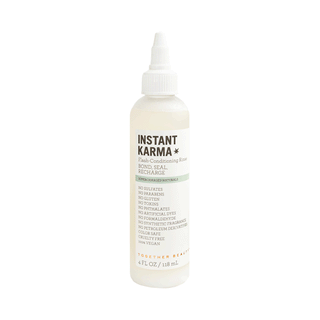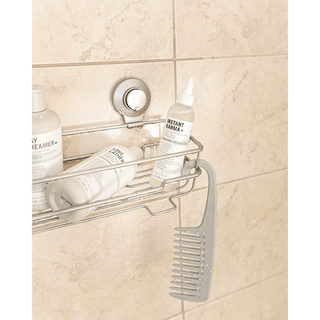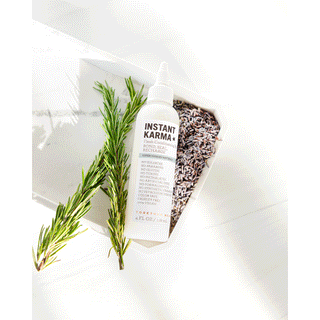 Together Beauty Instant Karma Flash-Conditioning Rinse, 118ml
A 99% natural innovative flash conditioning rinse that bonds, seals, and recharges hair in minutes.
A different type of deep conditioning treatment, Instant Karma is a speedy and light way to recharge your hair for optimal slip and shine. This innovative formulation targets and nourishes damaged, highly negative-charged strands, attaching like a magnet to reduce the negative charge and improve the overall condition of your hair. Featuring natural ingredients including Lavender, Rosemary, Sage, Herbal Vinegar, and Thyme, Instant Karma is a timesaver, transforming your hair in a flash.

• Transforms hair in minutes
• No sulfates, parabens, glutens, toxins, phthalates, or formaldehyde
• Cruelty-free
• 100% vegan formula
• Color safe
Key Benefits
• Adds moisture, slip, and shine
• Reverses damage
• Intensely nourishes to treat dryness
• Made for all hair types and textures 
How To Use
Apply to clean, wet hair and massage for up to 1 minute. Rinse out. Use as often as necessary.
Ingredients: Propanediol*, Alcohol denat*, Myristyl Alcohol*, Water (Aqua), Cetrimonium Chloride*, Ethylhexyl Palmitate*, Vinegar*, Disunfloweroylethyl Dimonium Chloride*, Sunflower Seed Oil Glycerides*, Lauryl Lactyl Lactate*, Glycerin*, Lavandula Angustifolia (Lavender) Flower Extract*, Rosmarinus Officinalis (Rosemary) Leaf Extract*, Salvia Officinalis (Sage) Leaf Extract*, Thymus Vulgaris (Thyme) Flower/Leaf Extract*, Potassium Sorbate, Sodium Benzoate, Parfum/Fragrance*
*Naturally-Derived Fragrance
Add To Wishlist