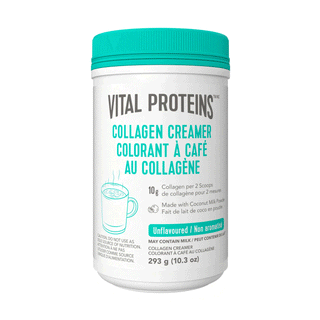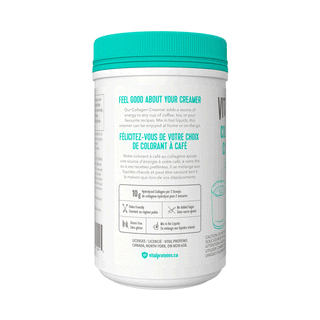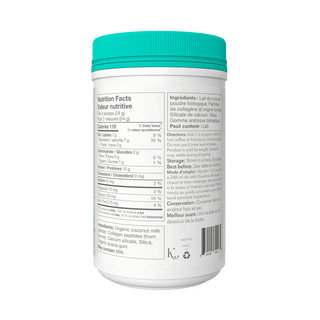 Vital Proteins Collagen Creamer - Unflavoured, 293g
Vital Proteins dairy-free Vanilla Collagen Creamer has no added sugar and gives a delicious boost to any cup of coffee. Packed with 10g of collagen per serving and MCTs from coconut milk powder, this morning staple ensures a delicious start to any day.
How To Use:
Mix 2 scoops of Vital Proteins Collagen Creamer™ in any hot liquid. For a cold beverage, fill your glass 1/4 of the way with hot liquid and mix for 30 seconds, top with ice and continue to add liquid such as coffee or tea.
Ingredients: Coconut Milk Powder, Collagen Peptides (from bovine), Calcium Silicate, Silica, Acacia Fiber
Add To Wishlist