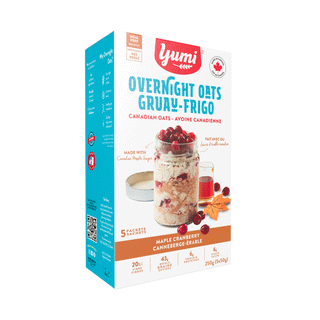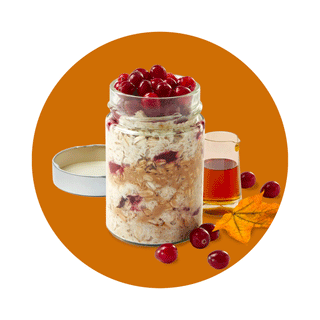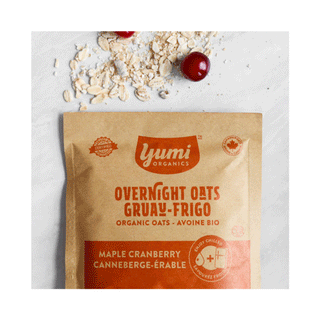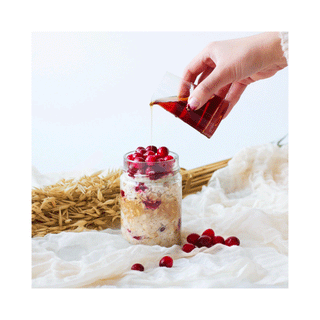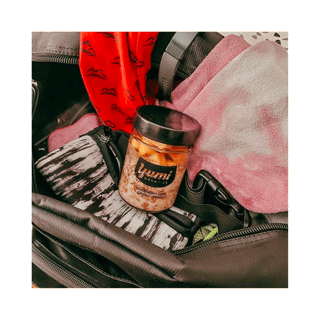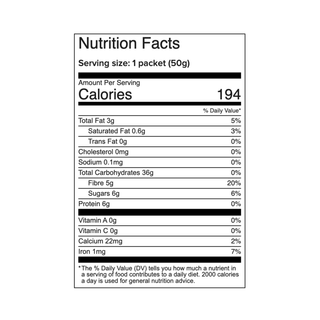 Yumi Organic Overnight Oats - Maple Cranberry, 5x50g
Yumi's newest flavour is a true Canadian classic. Enjoy the rich maple taste paired with a generous serving of dried cranberries.
Yumi Packets Offer:
• 194 kcal
• 20% of your D.V. of fibre
• 6g plant-based protein
• 19 vitamins & minerals
• less than 6g of sugar
1 box contains 5 individual packets ~$1.39 per breakfast!
Yumi oats are a nutritional powerhouse
Created by nutritionists, each ingredient was carefully selected to give you the antioxidant and vitamin boost needed to improve your energy and health.
Less than 200 calories.
Less than 6g of sugar. 
Loaded with essential vitamins, antioxidants, protein, and fibre.
Better for you ~ Heat degrades B-vitamins and antioxidants in oats, eat them cold for maximum health benefits. 
Maximize your immune system ~ The vitamins and antioxidants in oats are scientifically proven to keep your immune system happy.
Kickstart your healthy routine ~ Yumi oats are a great breakfast, snack, or dessert to keep you healthy at home.
Ingredients: Whole grain rolled oats*, Cane sugar*, Cacao nibs, Banana, Cocoa powder * Organic. Contains: Oats
Add To Wishlist